Herbalife SKIN 7 Day Results Kit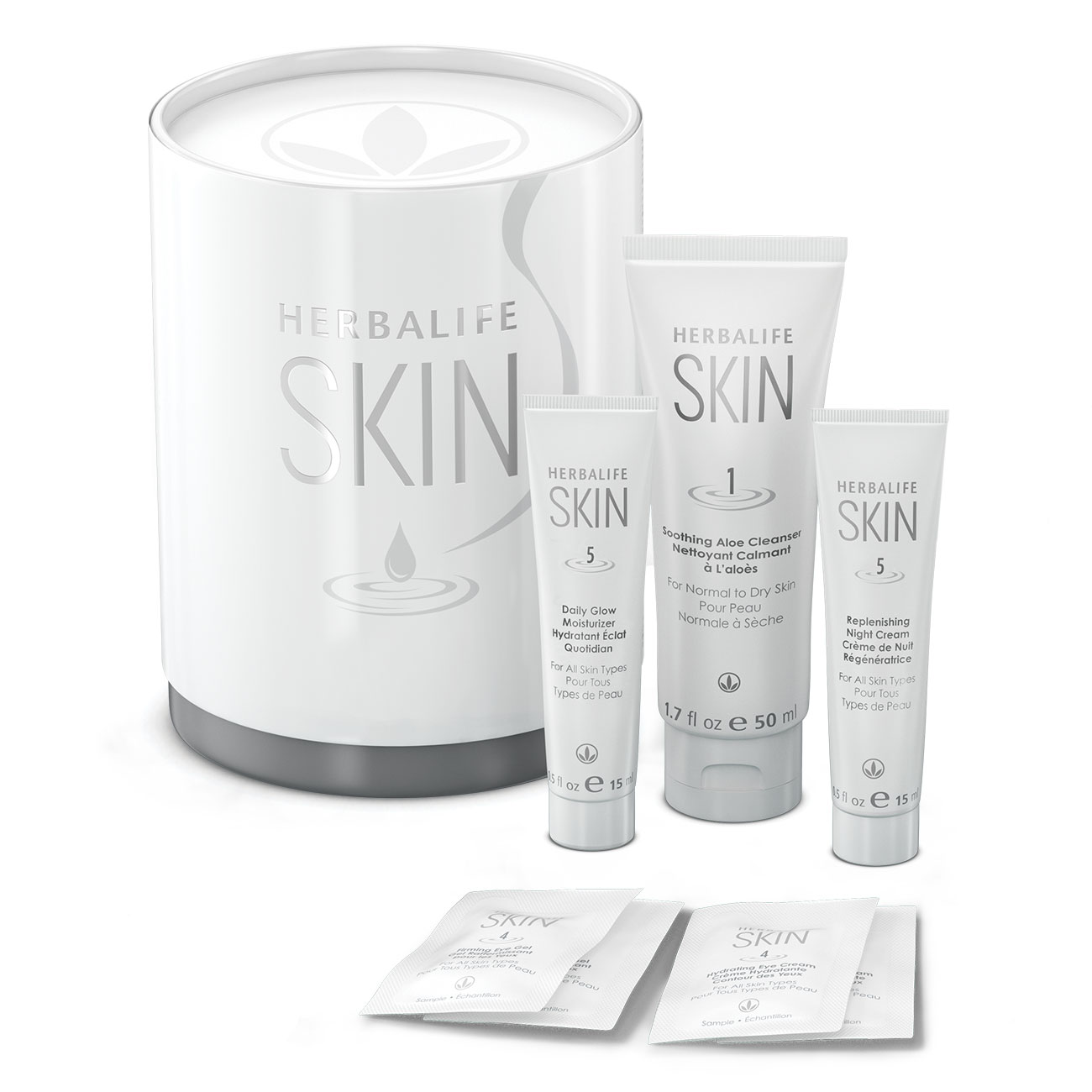 SKU 0867
Product Overview
The Herbalife SKIN™ 7 Day Results Kit is clinically tested to show that skin looks more glowing and feels softer and smoother in just seven days*.
Key Benefits:
Remarkable improvement in skin softness, smoothness, radiance, glow and luminosity in just 7 days
No added parabens, sulphate free and dermatologist tested
7 Day Results Kit includes:
Mini Soothing Aloe Cleanser 50 ml
Mini Daily Glow Moisturizer 15 ml
Mini Replenishing Night Cream
Firming Eye Gel Packette-2 x 2 ml
Hydrating Eye Cream Packette- 2 x 2 ml
** Test on 30 subjects: skin roughness measured by Visioscan at intervals of 0, 7 and 42 days.
*** Test on 30 subjects: smoothness, softness, glow, radiance and luminosity measured by visual expert grading at intervals of 2, 4 and 7 days.